Cory Family Reunion & Biennial Meeting
September 13-16, 2023
Pacific Grove, California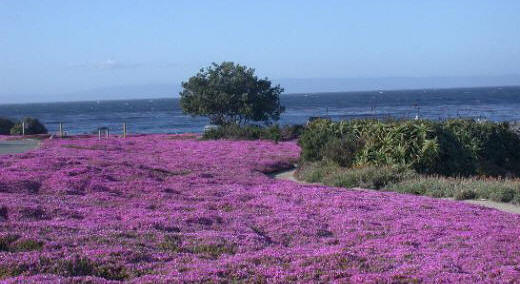 The hotel location has not been selected. Possible locations are: The Asilomar Conference Grounds, Best Western Lighthouse Lodge, and the Borg Motel, all in Pacific Grove.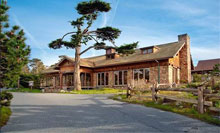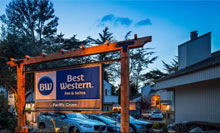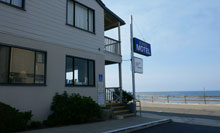 A Slight Change
The most recent reunions have taken place Friday and Saturday, with the business meeting on Sunday. Pacific Grove/Monterey is a "Tourist Destination" and heavily visited on the weekends. Therefore, we are moving the start day to Thursday with our business meeting on Saturday. This will give the attendees an extra day, Sunday, on their own, to explore the area on their own. There are several suggestions or tours and attractions below.
Let us know if you will be joining us and what you would like to do by filling and and returning our
Information/Registration Form.
TRANSPORTATION
Air
Monterey is serviced by six airlines to/from the Monterey Regional Airport.
Alaska - San Diego, Seattle (Daily)
Allegiant - Las Vegas (Friday and Monday)
American - Dallas, Phoenix (Daily)
United - Denver, Los Angeles, San Francisco (Daily, extra flights on weekends to/from LAX)
JSX - Burbank, Orange County (Thursday, Friday, Sunday, Monday)
Train
Salinas station, also known as the Salinas Intermodal Transportation Center, is an intermodal transit center in downtown Salinas. As a transit hub, the facility is a passenger rail station and bus station.
Salinas is a stop on the Coast Starlight (Seattle - Portland - Sacramento - Los Angeles.) The Coast Starlight departs Oakland at 9:09 am and arrives in Salinas at 12:06 pm for $18 senior coach. Departs Los Angeles Union Station a 9:51 am and arrives at Salinas at 6:19 pm for $49 senior coach. They have a connecting bus service to 5 locations in Monterey.
Rental Cars
Rental Cars are available at the Airport from Alamo, Avis, Budget, Enterprise, Hertz, and National
Local Transportation
Salinas-Monterey-Pacific Grove are serviced by the Monterey Salinas Transit (MST). Their routes cover all the local cities and tourist locations. On all MST buses, you can use cash, GoPasses, a GoCard, or Visa and Mastercard contactless-enabled bank cards and mobile wallets. Have your payment ready when you board. Cash goes in the farebox. Swipe your GoPass or tap your GoCard on the farebox. Tap your contactless bank card or mobile wallet on a payment reader. If you are using a discounted fare (youth, seniors, disabled, Medicare card holders, and active duty military), the coach operator may ask to see your ID.
Line 24 Carmel Valley Grapevine Express
Daily service year round
Download a PDF Brochure
View the Schedule
Pastoral scenery winding to a quaint village complete with wineries, wine tasting rooms, restaurants, shops and inns. Let the MST Carmel Valley Grapevine Express take you on the journey without the hassles of driving or parking. Every hour, MST's Grapevine Express transports passengers from downtown Monterey through downtown Carmel and Carmel Valley's wine corridor. Our final destination is Carmel Valley Village, where clustered tasting rooms invite guests to leisurely stroll from one location to another. For greater flexibility in the timing of your stay at each tasting room, buses circulate every hour to take you further on you tour or to return to downtown Monterey.
SCHEDULE OF EVENTS
WEDNESDAY/SUNDAY
For those that arrive early and/or stay later, there are several self-guided tours that can be taken and numerous places to visit. Following are three suggestions:
1) A Day in Carmel-by-the-Sea with a visit to the Carmel Mission Basilica, 17-mile Drive, and Pebble Beach
Carmel-by-the-Sea will reward you with some of the world's finest scenery, historic sites, art galleries, restaurants, and boutique shops. On foot, by car, or both, there's no lack of things to do.
17-Mile Drive

17-Mile Drive is a scenic road through Pebble Beach and Pacific Grove on the Monterey Peninsula in California, much of which hugs the Pacific coastline and passes famous golf courses, mansions and scenic attractions, including the Lone Cypress, Bird Rock and the 5,300-acre Del Monte Forest of Monterey Cypress trees. The drive serves as the main road through the gated community of Pebble Beach. Inside this community, nonresidents have to pay a toll to use the road. Like the community, the majority of 17-Mile Drive is owned and operated by the Pebble Beach Corporation. The 17-Mile Drive is a 17-mile (27 km)-long scenic loop having four primary entrances - the main highway entrance at California State Route 1, and entrances in Carmel and Pacific Grove.

At the north end, a portion of the early route through Pacific Grove begins at the intersection of Del Monte Blvd and Esplanade Street. The famous portion of 17-Mile Drive then begins a few miles south of this point. The crossing of Highway 68 (Holman Highway/Sunset Drive) and 17-Mile Drive marks the entrance to Pebble Beach.

From the Sunset Drive/Pacific Grove gate, the drive runs inland past Spanish Bay, then adjacent to beaches and up into the coastal hills, providing scenic viewpoints. The route allows for self-directed travel and stopping, with frequent turnouts along the roadway in many locations along the route. Without stops, it takes a minimum of 20 minutes to reach Carmel. The numerous turnouts allow stopping to take pictures, or getting out to stroll along the ocean or among the trees. Visitors receive a map that points out some of the more scenic spots. In addition, a red-dashed line is marked in the center of the main road to guide visitors, and help prevent them from venturing into the adjacent neighborhood streets.

The road provides vistas of golf courses including Spyglass Hill, Cypress Point and Pebble Beach. After reaching Carmel Way, and the exit to Carmel, the 17-Mile Drive then heads northeast to the Highway 68/Highway 1 interchange, where one can exit, or continue to loop along the higher vistas of 17-Mile Drive, some of which offer views from more than 600 feet above sea-level. The full loop will take you back to the Pacific Grove Gate at Sunset Drive — a distance of 17 miles.

The only services open to the public in Pebble Beach (gas stations, restrooms, restaurants) are at the Inn at Spanish Bay and at the Lodge at Pebble Beach; plenty of comfortable and scenic spots are available to picnic. Spyglass Hill and Poppy Hills golf courses also have restaurants open to the public.

To drive the section of the road within the Pebble Beach gated community, there is an entrance fee requirement of US$10.50 (as of April 1, 2019), except for travelers on bicycles. Visitors can recoup the toll if they dine or shop within the community. Residents are not required to pay this fee, as they pay an annual fee (noted by the "Del Monte Forest" placard that residents carry in their vehicle or on their license plates), nor are guests if they are granted access in advance of their visit by a resident or through hotel/restaurant reservations (the guard house can either call the resident or look at a list of names). Motorcycles are not allowed.

Carmel Beach and Scenic Road

Carpeted with soft-white sand, Carmel Beach is on the bucket list of beach-lovers everywhere. Generations have gathered at the foot of Ocean Avenue to catch a few rays, play in the surf and revel at nature's sunset spectacular. Carmel Beach is also canine-friendly, so dogs and their humans come every day to leap for joy at this California treasure.

A stroll in either direction is rewarded with a rare treat. To the south is a Frank Lloyd Wright-designed home and at the northern end are the storied Pebble Beach Golf Links, home to the AT&T Pro-Am and the U.S. Open.

For those who prefer to view the ocean from their car, a cruise down Scenic Road is just the ticket. Each curve opens up a new vista, from the blue Pacific to the silhouette of Point Lobos. If you'd prefer to take in the scene while walking or jogging, there's a meandering path on the bluff that follows Scenic, studded with aptly-placed benches perfect for contemplation and people-watching.

Camel Casual Wine Tasting

With almost 20 wine tasting rooms in Carmel-by-the-Sea nestled within one square mile, a walkable wine tasting experience is the perfect way to sip and stroll your way through an afternoon. Carmel wine producers offer something for every taste. Most feature the wines of the highly-rated Monterey County appellations, a region with micro-climates that support a wide range of varietals.

In many cases, Carmel winery owners and winemakers are on hand to discuss their vintages, making this a very local, personalized experience.

Download the free Carmel-by-the-Sea Wine Walk mobile guide, which takes you on a walkable wine tasting journey to discover exclusive experiences at wine tasting rooms throughout Carmel-by-the-Sea.

One-of-a-Kind Boutique Shopping

Chicago has the Miracle Mile, Paris the Rue Saint Honoré, and Rome the Via del Corso. Beverly Hills boasts Rodeo Drive and New Yorkers love 5th Avenue. And Carmel-by-the-Sea has Ocean Avenue.

The Carmel shopping scene is comprised of hundreds of one-of-a-kind shops clustered in the area surrounding Ocean Avenue. But don't miss the amazing array of offerings on the many side streets and charming courtyards of downtown Carmel.

The best part is that all this shopping heaven is within easy walking distance. Leave your car and stroll through town without having to worry about traffic.

You won't find chain- or mall-type stores here. Nearly all shops and galleries are locally-owned and operated. That means you'll get personalized service, in many cases from the proprietors themselves.

So go ahead--shop away. And when you need a break, pop in to one of the many restaurants for a rejuvenating snack, meal or a glass of Monterey County wine.

Historic Carmel Mission

Its official name is Carmel Mission Basilica, formally Mission San Carlos Borromeo de Carmelo, but Carmelites just call it "the Carmel Mission." This architectural and cultural gem is one of the most authentically-restored of the chain of 21 California Missions, originally built in 1770 and brought back to its original glory in the 1940s. Nine of those missions were founded by Saint Junipero Serra while he served as "Father Presidente" of the northern California missions, based in Carmel. His remains lie in the Carmel Mission under a sepulcher designed by Carmel artist Jo Mora.

Tours are available for groups of 15 or more, but a self-guided tour will take you back in time to the 18th century when the Carmel Mission was literally the only building to be seen in this area. This is an active parish and mass is held regularly.

Dinner in Carmel-by-the-Sea
2) Day-long visit to a redwood forest with a ride or two on a Steam Train
Henry Cowell State Park

Visit Henry Cowell State Park. The park opens at 6 am. Henry Cowell Redwoods State Park is located in the Santa Cruz Mountains and is most famous for the 40-acre grove of towering old-growth redwood trees. Its historical significance and spectacular scenery draw travelers from around the world. Visitors can enjoy hiking, horseback riding, picnicking, swimming, and camping on more than 4,650 acres of forested and open land. These skyscraping redwoods were admired by explorer John C. Frémont, President Theodore Roosevelt, and inspired some of California's earliest redwood preservation efforts. Take a walk beyond the redwood grove and you'll find four diverse habitats that this park preserves: grasslands, river/riparian, sandhills, and redwoods. The tallest tree in the park is approximately 277 feet tall, about 16 feet wide, and around 1,500 years old. Keen-eyed visitors may spot banana slugs, black-tailed deer, coyotes, bobcats, or steelhead trout. On arrival at the park, take a walk in the Redwoods, the trail is less a mile and the path is flat for easy walking.

Roaring Camp

Adjacent to the park is Roaring Camp. In 1842, Graham established the first saw mill west of the Mississippi. Fortunately, the Big Trees here were spared the woodman's axe, and 25 years later became the first virgin stand of coastal redwoods to be protected from logging. The Roaring Camp & Big Trees Narrow Gauge Railroad is a 3 ft. narrow-gauge tourist railroad that starts from the Roaring Camp depot and runs up steep grades through redwood forests to the top of nearby Bear Mountain, a distance of 3.25 miles.

There are several options for lunch at Roaring Camp, including a Chuckwagon BBQ. An outdoor American BBQ and live music open for special events and weekends over the summer. Hearty BBQ meals include Vegetarian options.

There are two ways to get to Roaring Camp. First - by car and park at Henry Cowell State Park or you can take the 1 hour train ride on the Santa Cruz Beach Train to and from the Santa Cruz Boardwalk.

Dinner at the Santa Cruz Boardwalk
3) Carmel - Big Sur Day Trip along California Highway 1
The stretch of the Pacific Coast Highway that makes up the area between Carmel-by-the-Sea to Big Sur is a narrow two lane highway surrounded by mountains on one side and the Pacific Ocean on the other. There's no median divider, no street lights, and sometimes no guardrails. Take your time when driving Big Sur, and be careful. With breathtaking views at every turn, you don't want to rush this drive anyway.
Point Lobos State Natural Reserve.

Location: 3 miles south of Carmel
Hours: 8am to 7pm
Fee: $10 vehicle fee
Other Info: No dogs allowed, no camping, no drones

One of the most beautiful places in the area, and probably one of the best things to do in Big Sur. Point Lobos is a beautiful place to stop for a hike and take in the rugged California coast. If you're lucky, you might even spot sea otters, sea lions, and even whales from Point Lobos!

Most of the hikes in Point Lobos aren't very difficult, and will have you right next to the Pacific Ocean. The cypress grove trail is a 30 minute loop (0.8 mile long) that'll take you to some amazing ocean views. If you have time, I recommend you also stop at Whalers Cabin (right next to the parking lot) for a quick history lesson of the area.

Bixby Creek Bridge.

Location: about 15 miles south of Carmel
Hours: n/a
Fee: none

Probably the most famous and photographed bridge in Big Sur, the Bixby Bridge is breathtaking. To photograph the bridge, pull off the road at Castle Rock viewpoint, right before you reach the bridge (coming from Carmel).

We will show you a little known way to see spectacular views of the bridge.

Point Sur Lighthouse.

Location: 21 miles south of Carmel
Hours: tours on select days only.
Fee: $15-$25 per adult, $5-10 per child
Other Info: Accessible by tour only, no dogs, and a moderately difficult hike required.

As you drive south on Highway One, you'll notice a big rock jutting out into the Pacific. This giant rock is actually the location for Point Sur Lighthouse, a historic location along the Big Sur coast with dramatic ocean views.

You can only access the area with a lighthouse tour, offered only on select days and times. We will book in advance.

Pfeiffer Beach.

Location: 31 miles south of Carmel
Hours: 9am-8pm
Fee: $12 vehicle day use fee
Other Info: Pfeiffer beach is NOT the same as Julia Pfeiffer Burns State Park!

Pfeiffer beach is a beautiful beach in Big Sur, located at the end of a windy, canyon drive. The beach is best known for Keyhole Rock, a large natural rock formation in the middle of the water. When conditions are right during sunset, you can often see the sun right through the keyhole making for some spectacular photo opportunities! Also, you can find purple sand on this beach! It's not a super dramatic purple, but it's pretty cool nonetheless. This is a good beach to walk around, find tide pools, and enjoy the California sea breeze. Keep in mind it's pretty windy here, so bring a jacket even during the summer.

Finding this beach is not the easiest though – you have to stay vigilant for the road signs. To get thare you'll need to take Sycamore Canyon Rd off Highway 1. The road is located between the ranger station and the post office, and is pretty windy and narrow. As always when driving around Big Sur, take your time and drive carefully!!

Note: No cell service: one of my favorite things about this part of California is how remote it is. It's wonderful to be able to unplug, but there's absolutely no cell service in the area. Because there's one main way in and out of the area, getting lost isn't a huge concern. However, I still recommend you download an offline map of the area to your Google maps on your cell phone.

Dinner at Big Sur River Inn

The Big Sur River Inn is located 25 miles south of Carmel

Enjoy a fabulous dinner on their outdoor decks, the lawn or along the bank of the Big Sur River. Have a seat on one of the chairs in the river and let the smooth current cool your feet. Dinner at the Restaurant at Big Sur River Inn includes: Appetizers, Salads, Main Events, Sandwiches and Burgers.
WEDNESDAY EVENING: Arrival and Check in
Details later.
THURSDAY
Breakfast on your own
There are several popular places in Pacific Grove for breakfast:
Red House Cafe - 663 Lighthouse Ave
Toasties Cafe - 702 Lighthouse Ave
Mando's Restaurant - 162 Fountain Ave
Victorian Corner - 541 Lighthouse Ave
The Grill at Point Pinos - 79 Asilomar Ave
First Awakenings Restaurant - 300 David Ave
Morning: Monterey Bay Aquarium
886 Cannery Row Monterey, CA 93940
(Adult: $49.95, Youth: $39.95, Child: $34.95, Senior: $39.95)
Catch the city bus at about 10:30 AM for the Aquarium so can we will be there at 11:00 AM.
An aquarium unlike any other. From sea otters to seaweeds, our unique oceanfront location and timeless galleries bring the wonders of the ocean to life for our visitors. But beyond their exhibits, they are transforming what it means to be an aquarium.
Frolicking sea otters, fast-swimming sharks, pulsating jellies and waddling penguins — their world-class exhibits and breathtaking scenery instill a love of the ocean in visitors. With over 200 exhibits and 80,000 plants and animals, the Aquarium is a window to the wonders of the ocean.
The mission of the Monterey Bay Aquarium is to inspire conservation of the ocean
Afternoon: Rancho Las Palmas AKA Hiram Corey House, 100 River Road, Salinas, Built 1891
Carpool or bus to the Hiram Corey House. Hiram Corey was one of the most successful local farmers and stock raisers in Monterey County in the 1890s.
Corey and his wife designed Rancho Las Palmas with the assistance of a local builder named Bassett. The house is the finest example of rural Queen Anne architecture in Monterey County. It is beautifully sited in a canyon mouth opposite the Salinas River.
Built in 1891, this gracious estate boasted the best beef and dairy ranches in California. The rambling home included a boisterous brood of Hiram's sister's children, including the eldest daughter, Emma. Following the death of his wife, Hiram remarried and the new mistress of the house eventually disconnected Emma and the children from their beloved family retreat, a loss very upsetting to all.
Dinner Thursday night at the Beach House at Lovers Point
The Beach House over looks the Monterey Bay at Lovers Point. One of the Monterey Peninsula's most enchanting dining destinations. Lovers Point Beach has been a destination for over 100 years. The Beach House Restaurant at Lovers Point is great for dinner and cocktails with family and friends. As stewards of Lovers Point Waterfront, the Beach House works to make sure your dinner will be an occasion to be remembered. Their casual California cuisine is fresh and flavorful, innovative yet, affordable. We will enjoy a remarkable meal in a stunning location. Casual dress.
FRIDAY
Breakfast on your own
There are several popular places in Pacific Grove for breakfast:
Red House Cafe - 663 Lighthouse Ave
Toasties Cafe - 702 Lighthouse Ave
Mando's Restaurant - 162 Fountain Ave
Victorian Corner - 541 Lighthouse Ave
The Grill at Point Pinos - 79 Asilomar Ave
First Awakenings Restaurant - 300 David Ave
Wine Tasting in Carmel Valley or visit Fisherman's Warf in Monterey, go Whale Watching
We will car pool to Fisherman's Warf in Monterey. For those that would like to go wine tasting, we will take the Wine Trolley to Carmel Valley. Others will be able to visit Fisherman's Warf, the various historical sights of Monterey and/or go Whale Watching.
Carmel Valley Wine Tours
($159 per person)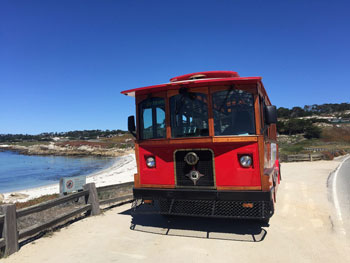 We rendezvous at the Dust Bowl Brewery - 290 Figueroa St., Monterey CA. Look for the White Coach, Red Trolley or White Van in the front parking lot by the "Crushing It on the Wine Trolley" sign at 10:45 AM for the 11:00 AM tour. We'll whisk you off for a day of beautiful vistas, great food and a ton of wine appreciation. We start the day tasting a huge selection of whites, reds and sparklings at our Taste of Carmel Valley. We have a selection from 5 Carmel Valley Wineries.
All packages include outdoor dining with Sandwiches or Charcuterie Platters and a tall glasss of wine at The Sweet Spot or Mexican Food at Plaza Linda.
5 Hour Tour - 11:00 AM to 4:00 PM - How many tastings are you are comfortable with in a five hour period? Choose between the three to five winery packages, remembering that four to seven wines are sampled per winery. All wine tasting fees are included in the ticket price. You don't have to stay with the group, move at your own pace. All Tour Ticket Packages ride on the same trolley, shuttle or walk between wineries, and return home at the same time.
At 3:30 we meet to begin our return trip to the Dust Bowl Brewery, arriving around 4:00 PM.
Fisherman's Warf & Whale Watching
($65 to $75 per person)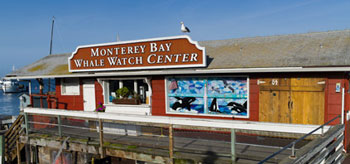 A visit to the beautiful Monterey Peninsula just isn't complete without a rendezvous with Old Fisherman's Wharf. Experience a myriad of:
Great Restaurants
Seafood & Chowder
Unique Shops
Whale Watching
Fishing & Sailing
Bay Cruises
The Path of History & Monterey Adobes
Self-Guided Tour of the Path of History! Take yourself on a tour of the Path of History by following the yellow tiles in the sidewalk or with this informative map and cell phone tour. The map and tour point out important adobes and structures such as Colton Hall, Custom House Plaza, Pacific House and the Golden State Theatre.
Notable Historic Buildings
The Royal Presidio Chapel is the oldest structure in Monterey, constructed by the Spanish government in 1794. It's also the first architect-designed building in California.
The original portion of the Robert Louis Stevenson House dates from the late 1830s. Here the author reportedly began his classic tale of adventure, Treasure Island.
In 1849, Colton Hall hosted the first California Constitutional Convention.
California's First Theater was built in the 1840s by Jack Swan, an English sailor, as a saloon and apartments. The 1st New York Volunteers, an Army unit stationed in Monterey, put on their first play at the building in 1850, establishing it as Monterey's theatrical destination.
Larkin House was the first house built in the Monterey Colonial architectural style. Thomas Oliver Larkin built it in 1834, adapting traditional New England motifs to the available redwood and adobe.
The Custom House, Monterey State Historic Park, at the entrance to Fisherman's Wharf, is the oldest government building in California and is California State Historic Monument #1.
Pacific House has served many different purposes in its history. Since it was built in 1847, it's been a military supply storage site, a hotel, a church and a ballroom, among other things. It's now a history museum.
Cooper-Molera Adobe was home to three generations of Coopers. Built in the 1820s and remodeled many times until 1900, it now houses a visitor center with a shop full of old-time treasures. Don't miss its historic garden.
Casa Soberanes is a Mexican Colonial adobe structure furnished with handsomely preserved antique furniture, artwork and silver.
Casa Serrano has a special significance in California's early history because it served simultaneously as one of the first schools after the U.S. flag was flown over the Custom House in 1846. Open on Saturdays and free to the public.
Bar-B-Que and Tequila Tasting
At 5:00 pm we will meet at Earl & Chris Cory's house in Pacific Grove for a Bar-B-Que and Tequila Tasting.
SATURDAY
Breakfast at First Awakenings Restaurant, Pacific Grove
First Awakenings was opened in 1993 with a focus on making the restaurant family-friendly and a great place to eat fresh, quality food.
Everyday they strive to make your visit an enjoyable experience that gets you started for a great day. They are committed to cooking old-fashioned, All-American home cooking. Their mission focuses on three things:
Use fresh, quality ingredients
Treat customers like family
Hire kind &. happy staff
The Saturday Meeting will be at location to be selected.
Biennial Meeting Agenda
September 16, 2023
Introduction of attendees and Zoom participants - John Corey
Thank You to our hosts - Earl & Chris Cory
Reading of Minutes - Carolyn Corey
Treasurer's Report - Christina Cory
Genealogy Report - Dr. David Corey
DNA Research Report - Dr. David Corey
Website and Database Report - Earl Cory
Future of Society
Location and date for next Cory Family Reunion, 2025
Approval for expensing of the meeting
Adjournment