Annual Meeting -- 2004
June 20-24
Harpole, Northampton, England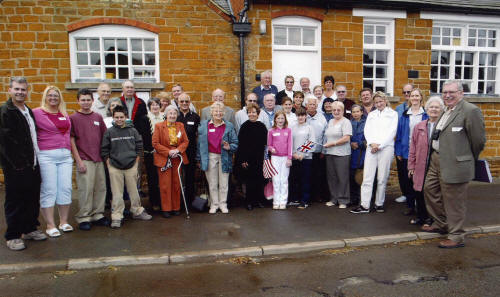 Tours
Monday 21st June: Meet at 12:30 for lunch in the Methodist Chapel where the Harpole Heritage Meetings are held. A walk around the village with Jeremy Calderwood in the afternoon, returning to the Chapel for an evening meal and a talk from an American member.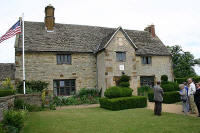 Tuesday 22nd June: In the morning, a tour of the Church of the Holy Sepulchre, a crusader church in Northampton where Giles Cory (of the Salem witchcraft trials) was baptized in 1621. In the afternoon, a visit to Sulgrave Manor, home of George Washington's ancestors with an evening meal at The Wharf, Bugbrooke anda trip on a canal boat.
Wednesday 23rd June: A history tour of the county, visiting places such as Naseby, the site of the battle of the Civil War, Holdenby House and a Saxon Church (680 AD). Evening meal at the Dusty Fox, Harlestone.
Thursday 24th June: Turner's in the daytime and the AGM at Brenda's house and the meal was arranged by the hosts with a surprise visit from a "bobby" looking for someone that wanted more stones.
Annual Meeting Agenda
June 24, 2004
Reading of Minutes
Financial Report
Vice President and Genealogist Vacancies - Nominations
Newsletter Update
Website Report
Membership Report
Listing of People's Names in our Database and on our Web Site
DNA Research Report by Art Corey
Report form our English Friends - Cory Society
Location and date for next Cory Family Reunion
Other business
Adjournment