Annual Meeting - 2017
August 25th - 27th, 2017 (Friday - Sunday)
Ramada Lansing Hotel and Conference Center – Lansing, MI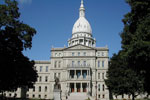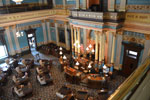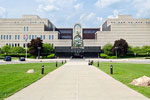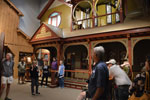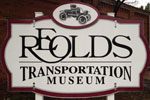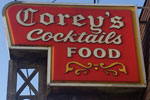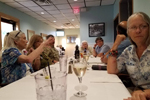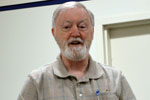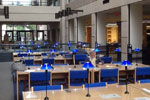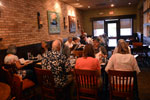 Lansing is the capital of Michigan. It is mostly in Ingham County, although portions of the city extend west into Eaton County and north into Clinton County. With many family friendly attractions and events, Lansing truly reflects the very best of Mid-Michigan. The Capitol City invites you to relax and discover the unique style and hidden surprises of Greater Lansing and its surrounding communities. Downtown Lansing is a bustling commercial and entertainment mecca. It is the centerpiece of metro-Lansing and boasts a collection of entertainment hot spots, urban lofts, one-of-a-kind shopping and more than 40 dining options, all within walking distance of the State Capitol, the River Trail, Lansing City Market, museums and galleries, three higher education facilities and Cooley Law School Stadium, home of the Lansing Lugnuts.
You can download a Walking Tour Booklet that details the history of Lansing and places we visited.
Events and Itinerary
Thursday Evening, August 24, 2017: Arrival and Check in
Hotel check-in begins at 3:00pm
People arrive at various times and receive weekend itinerary with contact information from organizers.
Friday, Aug 25, 2017: Michigan State Capital State Archives and R.E. Olds Museum
Breakfast at hotel
9:40 am – Depart hotel lobby and bus to Michigan State Capita
10:00 am – Tour State Capital and State Archives
1:00 pm - Lunch at Soup Spoon Cafe or Zoup! Fresh Soup Co.
2:30 pm - R.E. Olds Transportation Museum
5:00 pm – Depart Transportation Museum.
6:30 pm – Travel to local restaurant for dinner
Saturday, Aug 26, 2017: Michigan History Center and Library
Breakfast at hotel
9:40 am – Meet in the Hotel Lobby for tour briefing
10:00 am – Travel to Michigan History Center
We will meet with local Genealogist either in the morning or afternoon
1:00 pm - Lunch at Dave's Place
2:00 pm – Return to Michigan History Center
4:00 pm - Return to hotel
6:30 pm – Travel to local restaurant for dinner
Sunday, Aug 27, 2017; Brunch at the Hotel followed by annual meeting
10am - Breakfast at hotel
12:00 Check Out
12:00 pm – Annual Meeting in a meeting room at the hotel
2:00 pm - Adjourn and say goodbyes
Annual Meeting Agenda
August 27, 2017
Introduction of Members
Thank You to our host - Jan Corey Arnett
Reading of Minutes -
Officers - New Treasurer
Treasurer's Report - Jim Corey
Genealogy Report - Thomas Corey
DNA Research Report - Thomas Corey
Website and Database Report - Earl Cory
Future of Society and Treasury
Dues
Location and date for next Cory Family Reunion
Approval for expensing of the meeting
Adjournment